Back to League Index» League Schedule | Scroll down or click here for: High Scorers | Players Averages |
Winter League 2017/18 - Week 4, 2 October 2017
Hit & Miss Take Over
A lapse by the PinPals this week - a big loss to Bunz 'n Burner - has knocked them off the top of the table. Hit & Miss took advantage by winning 8-4 against Mac Too and they have a five point lead over new second place Team Aeriel.
Once again, John Bryer had the high series, 579 (657 with handicap) including a 217 (243) game. Keith MacFarlane, guesting for Easybowl, had his best match for a long time with 545 (695, the second best of the league so far) and a 211 (261) game. Best game of the night was by Adam Holland - he started game one with 5 strikes in a row to reach 220 (266, the best handicap game so far.)
The average scratch game this week was 142.9 and the league to date has fallen by 0.4 to 144.1. The average scratch series this week was 428.6.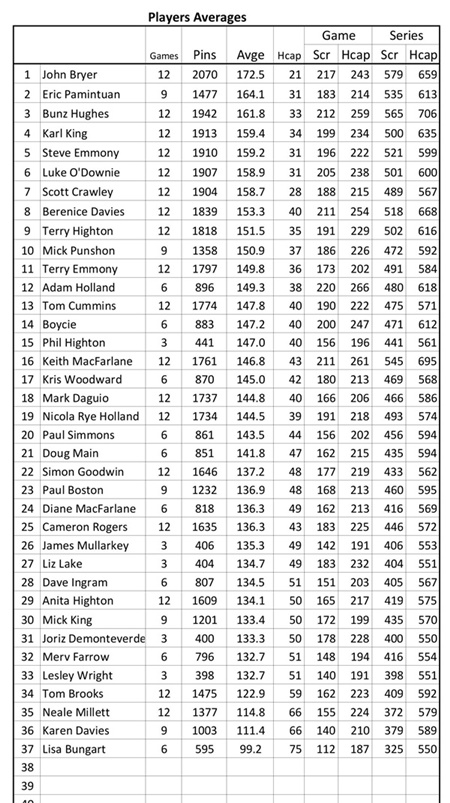 Top of Page»